Upcoming Events
Current Events provided by Facebook
VE Testing Session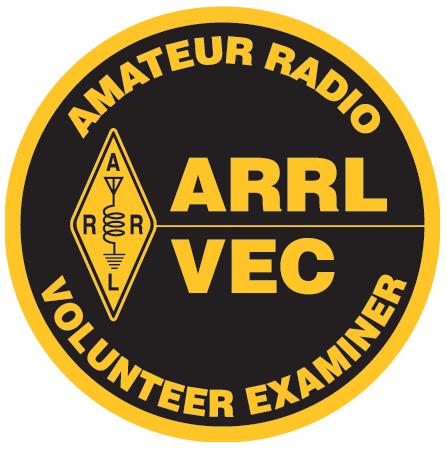 If you are interested in becoming an Amateur Radio Operator you need to take the appropriate test at a VE Testing session.  The MDARC typically provides testing sessions once a month.
Our next testing session(s)...
Saturday April 17th 1pm-3pm
Where: Joe B Barnes Regional Park, Midwest City, OK (On Joe B Barnes Drive, look for the MDARC banner)
Talk-In: 444.000Mhz + 151.4Hz Tone.
We prefer if you register before the test session but will accommodate walk-ins. To register please email us via the Contact Us page.  Please note that an FCC FRN is required prior to testing.  For more information or to register please click here.  Please bring ID, FRN, and pencil.
Field Day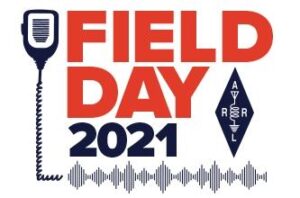 ARRL Field Day is always the fourth full weekend of June, beginning at 1800 UTC Saturday and running through 2059 UTC Sunday.
Field Day 2021 is scheduled  for June 26-27.  Keep a lookout for updates.
The day will help enhance those already important skills of those who generously volunteer their time and equipment to these organizations. Preparedness is the key to a professional and timely response during any event, and this is what local and state authorities are expecting when they reach out to emergency service groups that offer their services."
The Mid-Del Amateur Radio Club conducts its Field Day Operations at Joe B. Barnes Regional Park in Midwest City. This event is open to the public.
 Tribute To Liberty
The City of Midwest City is proud to present Tribute to Liberty, an annual family-centered patriotic celebration featuring music, food trucks, and fireworks display.
It is held at Joe B Barnes park in Midwest City, OK to celebrate the July 4th Indepenance Day holiday.
MDARC provides volunteers to facilitate parking and communications. We supported the 2020 event successfully, keep an eye out for details for the Tribute to Liberty 2021 event.
Route 66 On The Air
The 2020 event is over and was very successful.
The Mid-Del Amatuer Radio Club had a station, W6J,  set-up at E.D. Smally Park in Stroud, OK. This was our second year participating.  This park is next door to the "Rock Cafe", one of the premier attractions on Route 66. If you are needing a QSL card please see the W6J QRZ page: http://qrz.com/db/w6j
The 2021 event is scheduled for September 11th-19th.  Keep an eye out for updates on this event.
Oklahoma City Memorial Marathon
The Oklahoma City Memorial Marathon was organized to be a Run To Remember for those who died, those who survived, and those whose lives were changed forever, in the bombing of the Murrah Federal Building in 1995.  It is usually held on the last Sunday of April each year.
Typically this event is held in April, but for 2021 it has been postponed until October. Keep a lookout for details on this event in 2021.
100 amateur radio operators are needed each year to cover the entire course with Public Service Communications. We have operators shadowing the race director at the Start and Finish lines, operators at each of 4 relay locations, at each of the medical tents on the course, net controls for the whole race, SAG vehicle operation, water and ice trucks, an Incident Command trailer, in each of the SAG and water/ice vehicles, in the MASH medical tent at the finish line, in the lead vehicle for the full and half marathons, operators at the "kids corral at the end of the kids race, radio observers along the "last mile", and operators at the Regional Emergency Operations Center in OKC, and any other assignments that may be needed.  There is also a radio operator (with radio) running the race and acting as a course observer.
It is the main fundraiser supporting the Memorial Marathon Museum.  It usually raises in the neighborhood of 1 million dollars each year. There have been around 24,000 to 25,000 plus entrants in all the races each year.
The in-kind contribution of the Amateur Radio community is over $50,000+ in volunteer time and equipment each year.
Midwest City Veterans Day Parade
The 2020 event has been postponed due to Covid 19 concerns. Please keep an eye out for updates.
This event scheduled on November 11th, 2020 from 10am-11am.
This year we are honoring the Vietnam Veterans.  Grand marshal for the parade is Colonel (ret.) Charles B. "Chuck" DeBellevue. Colonel DeBellevue is America's top ace of the Vietnam War and the last ace to serve on active duty in the United States Air Force.
MDARC is involved in the planning of this event. This is our largest event. We help stage the parade, run net control, watch at the grandstand.    We need 20+ volunteers so everyone has a partner, and covering multiple areas.
If you are interested in volunteering you will a radio programmed to the clubs 444.0MHz repeater and a yellow vest.  You will need to be available from 7am-1pm.
Use the Contact Us page for more information or to volunteer.
Interested In Volunteering?
Winter Field Day
Winter Field Day is sponsored by the Winter Field Day Association (WFDA), which believes that emergency communication is important throughout the year. Winter Field Day is open to radio amateurs worldwide. The WFDA's goal is to help enhance operating skills and to prepare participants for all environmental conditions. Winter Field Day runs for 24 hours. Station set-up may start no earlier than 1900 UTC on the day before the event and may not take any longer than 12 hours in total. Expect activity on all amateur bands except 12, 17, 30, and 60 meters.
We had a successful event on January 30-31st, 2021.  Keep an eye out here for details on WFD 2022.