Who we are
The Mid-Del Amateur Radio Club was founded in 2011 as an avenue for amateur radio operators to be part of their local community and provide support for their local agencies. Since our founding, we have worked closely with Midwest City by maintaining the cities storm warning sirens, and providing communications for Tribute to Liberty and the Veterans Day Parade.
We also hold classes for the those who want to get their Amateur Radio License. There are three license classes: Technician, General, and Amateur Extra.  Each exam must be passed to get your FCC issued license/call sign. We offer testing at our Monday night Technical meetings.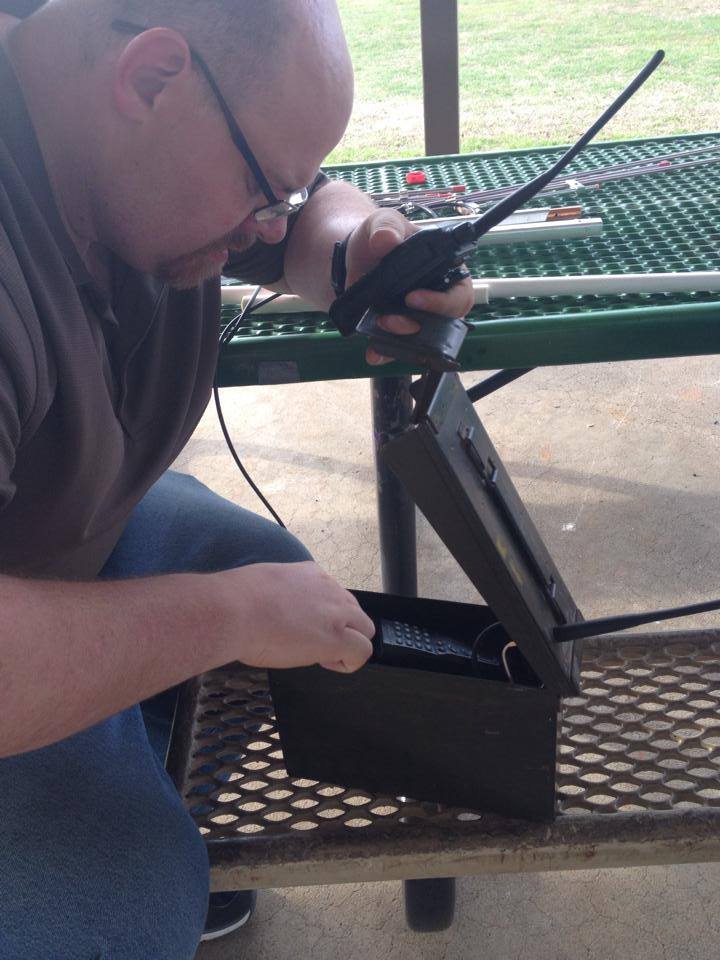 First Steps to Becoming a radio amateur...
The Mid-Del Amateur Radio Club will be hosting an Amateur Radio Technician Course in April of 2020, starting Monday the 6th at the Midwest City Fire Department off 8201 E. Reno Ave training room. The testing session will be on the 27th.
In this course, you will learn about VHF and UHF radio equipment and repeaters comparable to that used by local public agencies like Police and Fire departments. Learn about communications capability, participate in local roundtables, stay in contact with licensed family and friends, citizen patrols, volunteer programs like Citizen Corps, severe weather spotting, and emergency response teams providing backup and interoperability services to various public service and emergency response organizations. You will also learn how to become an active and effective volunteer communicator, assisting your community in times of need, and you'll make lots of new friends, too!